45 degrees isn't too bad, but it was the 30-40 mph constant winds that chilled you to your soul.
I'm sure the vendors that ordered extra sweatshirts for this weekend made a killing.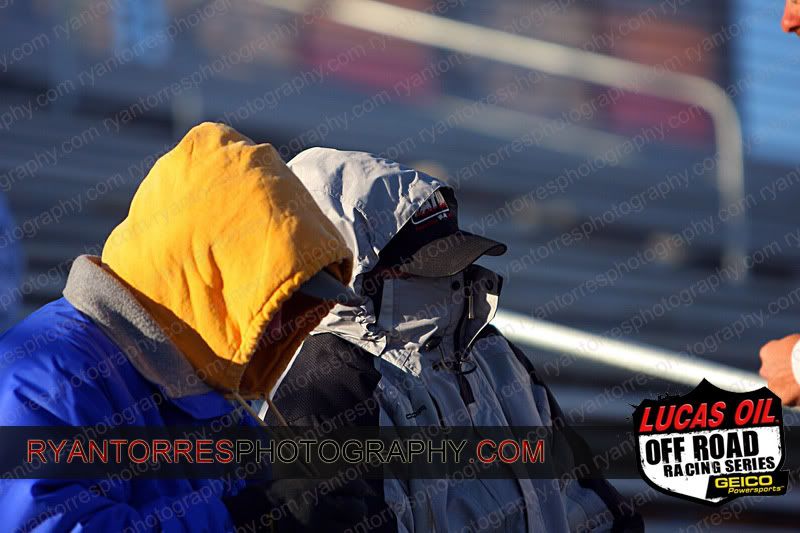 During the driver's meeting.
Lucas Oil Videographer unprepared for the cold with just a sweatshirt,
had to rely on his tarp as a wind breaker.  Poor guy looks miserable.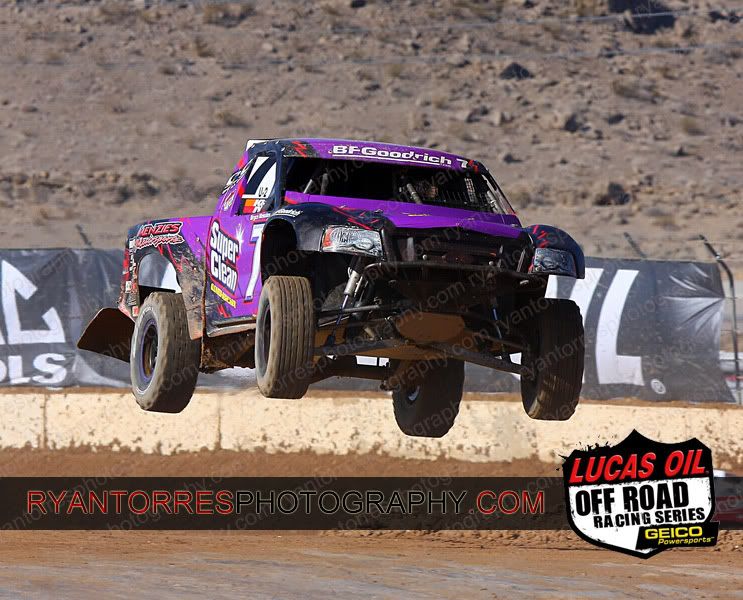 Bryce Menzies' Unlimited 2 clears the table top after turn 2.
Ricky James' Superlite just after exiting turn 1.
2009 Unlimited Buggy champion Chuck Cheek over the tabletop after turn 2.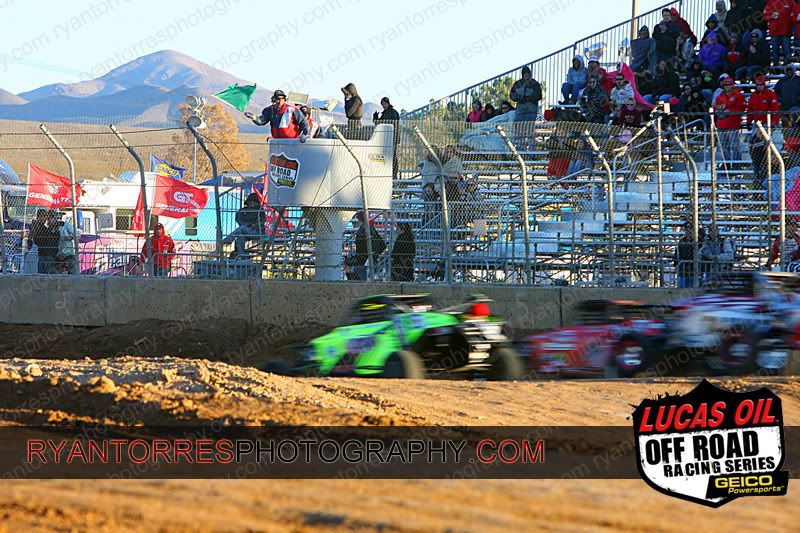 Green Flag for the Unlimited Buggy race round 12.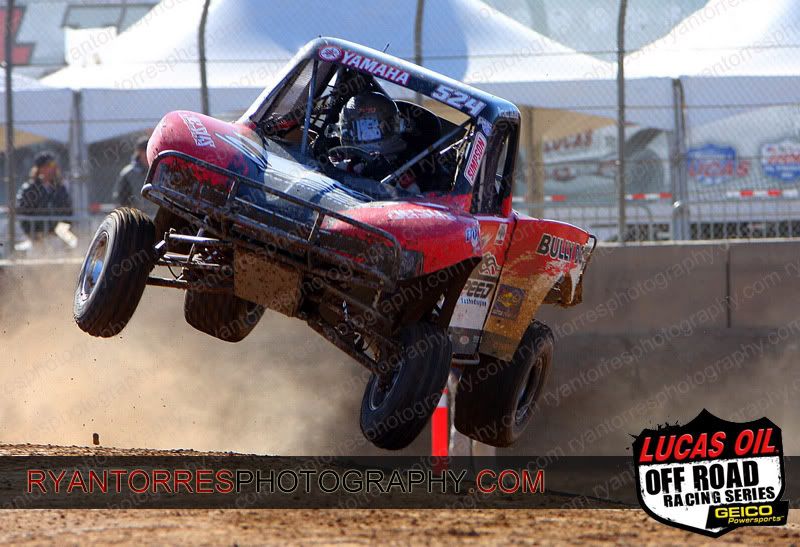 Michell Dejong pops up from the first jump during Modified Kart race round 12.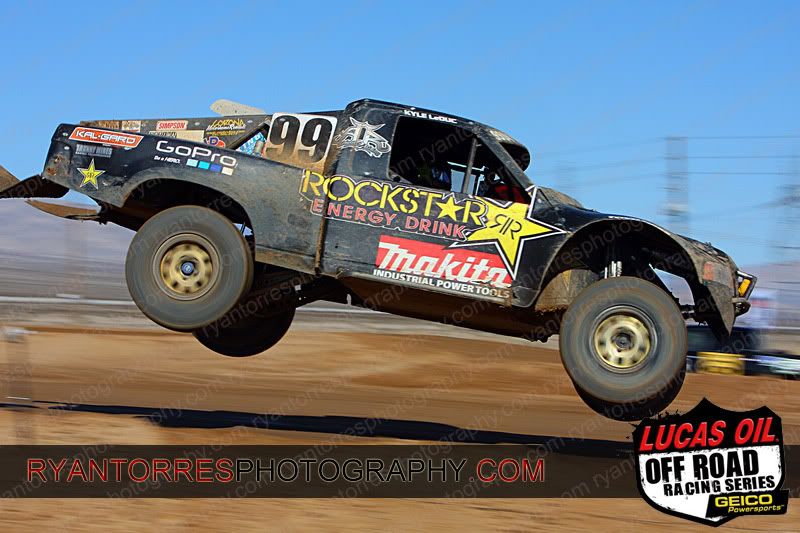 Kyle LeDuc gets ready to enter turn #3 practice for round 12.